Our Founding Principle
Home is truly where the Heart is. It's where your pet spent most of their time, where they feel safe and loved, and where they made a lifetime of memories with you and your family. Where better to pass away than surrounded by all of that loving comfort?
We founded HomeHeart to help pet parents provide ease and dignity to their beloved companions when it's time to say goodbye.
Read More
Mission & Values
With gentle, empathetic care, our mission is ensuring that pet euthanasia at home is a peaceful experience and that pet parents have the support they need before and after their beloved family member is gone.
Our values are rooted in one core objective: doing right by your pet.
The HomeHeart Team
When you choose HomeHeart, you're never alone. Meet the people who work to ensure you're supported every step of the way.
Dr. David Birse
Co-Founder
Dr. David was born in Scotland but grew up in Germany and Dubai. His entire life he has felt an affinity to animals. Having a grandfather who was blind and seeing the powerful impact his guide dog made in his life was extremely impactful to David in his formative years; he always had the idea of becoming a vet in mind.
David attended the Royal Dick School of Veterinary studies in Edinburgh, also David has travelled and volunteered with animal related charities. He spent time spaying and neutering stray dogs and cats in both Mexico and Thailand. David has also spent 7 years in small animal general practice and in leadership roles within veterinary medicine. During this time he has grown to appreciate the importance of end of life care both for Pets and their guardians.
The bonds we form with our pets are extremely strong and guiding people through process of euthanasia is a responsibility he takes very seriously. He knows one day his cat will require the same service and wants his last day to be spent in the peace and comfort of his own home. I know many people like yourself feel the same way.
Dr. Sam grew up in England in the countryside. Her nana taught her the beauty of loving animals and encouraged her to spend time helping however she could. Dr. Sam has always been passionate about horses and has made the most of every chance to interact and care for them. Every chance she could get she would volunteer and learn how to care for all different species.
She attended St George's University in the Carribean and then completed clinical rotation year at Edinburgh University. She helped spay and neuter efforts during university and has volunteered and worked with non profits since. Shelter euthanasia from over crowding really distresses her, so any action to help reduce this is dear to her heart.
Since graduating in 2009 she has worked in an emergency hospital, regular day practice, spay and neuter clinics and providing in home end of life care. It is an honor to help people say goodbye to their loved family member pet at home. Being able to help pets pass peacefully at home is so important to her, her aim is to give these beautiful creatures gentleness and ease when their life has become difficult. She has had to say goodbye to her own pets as the time has come and knows the pain involved with letting go a loved one. She is here to help and support you in any way she can provide comfort.
Dr. Anna Ward grew up in Northern New Jersey. Growing up surrounded by a small "zoo" of pets, her love for animals was apparent from a young age. After graduating from Rutgers University in 2009, she entered the field of veterinary medicine as a licensed technician. The years spent working as a technician helped solidify her dream of one day becoming a veterinarian. She went on to complete her Doctor of Veterinary Medicine degree at Midwestern University in 2018.
Since graduation, Dr. Anna works as a small animal general practitioner. She also cares for some exotic animals and wildlife too. She resides in NJ with her husband, dog, and three cats. Being part of a military family Dr. Anna understands how important our pets are for companionship, endless love, and support.
Knowing how powerful the bond is between owners and their four-legged loved ones Dr. Anna is honored to be able to help families say goodbye to their beloved pets in the comfort of their own homes.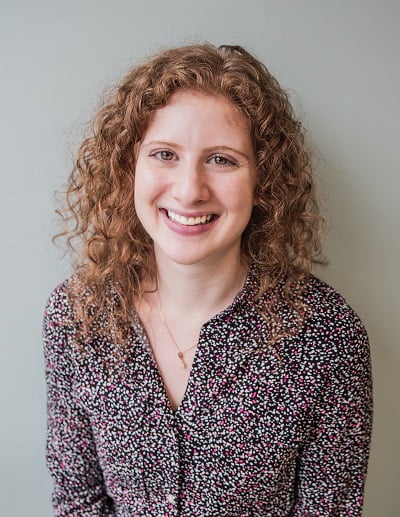 Dr. Dana Schechter grew up in Northern New Jersey and knew from a very young age that she wanted to be a veterinarian. She attended every vet appointment for her dog, Gus, while growing up and shadowed his vet while in high school. She took every opportunity to work with all different species of animals and confirmed that veterinary medicine was her passion.
She received her veterinary degree from The Ohio State University. After completing a Small Animal Internship in Medicine and Surgery followed by two Small Animal Internal Medicine internships, she worked in general practice for 2 years. She knows that having the ability to end a patient's suffering is vital to her role as a veterinarian. Having had to say goodbye to her own dog recently, she understands the importance of providing a peaceful ending in a comfortable, familiar environment to help minimize stress. She knows that it is never easy to say goodbye to a beloved pet and wants to help in whatever way she can.
Dr. Sara Dalamangas grew up in Massachusetts. She received her bachelor's degree in animal science/pre-veterinary medicine from the University of Massachusetts at Amherst. In 2005, Dr. Sara graduated from Iowa State University with her Doctor of Veterinary Medicine degree. After graduation, Dr. Sara returned to Massachusetts and has spent many gratifying years working in private and corporate veterinary practices as well as academia.
Dr. Sara enjoys traveling around the world and has visited over 30 countries. She shares her home in the suburbs of Boston with her husband and two cats, Ernie and Wally. Since helping her own cat pass comfortably and peacefully at home Dr. Sara would like to help families say goodbye to their beloved pets in the comfort of their own homes.
Dr. Sharon Greenhut was born and raised in Rockland County, New York and attended Rensselaer Polytechnic Institute where she received her Bachelor of Science degree in May of 2002. She then went on to receive her Doctor of Veterinary Medicine degree at Tufts University School of Veterinary Medicine in May of 2007 and she has been a small animal general practitioner ever since.
Although she enjoys those happy new puppy visits, Dr. Sharon has found the most rewarding part of her career is helping families navigate the impossible task of saying goodbye to their companion animals. Dr. Sharon prides herself in making the unbearable just a little easier for the families of these precious animals. She also finds peace in helping to eliminate the suffering of animals at the end of their lives by helping them to cross the rainbow bridge painlessly in the comfort of their own homes with dignity.
Dr. Sharon currently resides in Rockland County with her husband, three human children, 2 rescue mixed breed dog fur babies, 1 hamster, and 7 chickens. She loves walking her dogs in the park, dancing, and spending time with her family.
Dr. Ana grew up in the Philadelphia suburbs. She attended Ursinus College before obtaining her veterinary degree from the University of Pennsylvania. Since graduating, she has worked in emergency medicine. She currently resides in Philadelphia. In her spare time, she enjoys jogging, crosswords, and spoiling her dog, Milo.
As an emergency vet, she feels one of her most important roles is helping our four-legged friends over the rainbow bridge when the time is right. She is honored to be able make the process as peaceful as possible for both the pets and their families in their own homes.
Growing up in Wayne, PA, Dr. Tom Taney developed a passion for medicine, science and animals at a very young age. Inspired by his sister, currently a veterinary dental and oral surgery specialist, Dr. Tom went on to pursue an undergraduate degree in Biology from the University of North Carolina at Chapel Hill. Following this, he achieved his doctorate of Veterinary Medicine from the University of Pennsylvania School of Veterinary Medicine and went on to complete a one year small animal medicine and surgery internship at Tufts University. Since then he has worked full time as an emergency veterinarian.
Working as an emergency doctor gave him an appreciation for being able to guide and comfort families through the most difficult times. Dr. Tom prides himself in making the euthanasia process a peaceful and painless process for pets and pet parents.
Dr. Tom currently resides in Philadelphia and shares his home with his wife Lydia and his 4 pets, a pitbull named Audrey and 3 cats B'J, Cheese, and Jones. In his spare time he enjoys going out to eat, craft cocktails, mountain and road biking, swimming and going to the beach.
Krystal was born and raised in Queens, NY and has been in the veterinary field since 2005. She has always had a love for animals since elementary school and is grateful for having a job that she loves and enjoys. Being able to help pets and their owners with care and compassion is very rewarding. When she isn't working, she likes to travel the world, eat a variety of good food, and make time for family and friends.
Steve has been in the veterinary field since 2008 working at different animal hospitals. Currently residing in the Bronx with his wife and 2 dogs, Bowser and Bella, he likes to spend his time being outdoors when possible. When not working Steve pet sits for people when they go on vacation.
Jasmine is born and raised in Queens, and during her free time, has spent time helping friends walk their dogs. She recently became a new mom to a baby girl, but she has been a mom to her two Japanese Akitas, Hadouken and Nami, for 5 years now. The growing family now resides in Long Island.*
Jen has loved animals from a very young age, especially horses. The love for animals she got from her mom, the passion for horses from her dad. She was a dog groomer for 7 years and has volunteered at a non for profit in her homeland of Puerto Rico. She is now residing in Indiana and continues to volunteer in Puerto Rico long-distance making sterilization and wellness check appointments over the phone.
Justin
Care Coordinator – Client and Referral Vet Liaison
Ever since he was young, Justin had a love for animals. His dream was to work in the veterinary field to help all living creatures. Growing up, his house was always considered a zoo! He has cared for a wide variety of animals including reptiles, dogs, cats, and even tarantulas. Justin worked many roles in the animal care field but his favorite part of it is connecting with different families and seeing how people love their pets in many different ways.